It has been well over a year since the AGEFE, the Portuguese association for wholesalers and manufacturers in the electrotechnical sector, joined the ETIM family. Time to ask Rui Monteiro, AGEFE's project leader for ETIM, how things are going.
As a member of the EUEW, AGEFE was no stranger to the ETIM standard model, its organisation and community. When asked about what made the time right to officially join ETIM in 2019, Rui lists a diverse set of factors, ranging from associative maturation to the deepening debate and level of digitisation in the Portuguese market. "We started talking about joining ETIM years ago in our association of wholesalers and manufacturers, recognising the need to reframe our view of doing business and expand our horizons to keep up with the rest of the world. Looking at business through ETIM eyes truly gave us a perspective of the impact of geography – and the need to reach further."
Go global or go home
Rui explains: "As a country, we are one of the main suppliers of qualified professionals, from engineers to medical staff in Europe, even in the world. Our educational system is one of the best around and our products are of great quality, but we are not fully taking advantage of our assets. We are locked in by the ocean on one side and by Spain – with a market 6 times the size of ours – on the other. As a consequence, we are traditionally focused inward and rely on in-person contact. In today's globalised world, in which the customer dictates what, how, where and when they buy their products regardless of geographical boundaries, we need to make sure we reach customers in all corners of the world. Only if we standardise and digitalise our processes, we can meet the demand for a mix between both a "brick and mortar store" in the proximity of our customers and meet demand to buy anything, anytime, anywhere – i.e. online. This is a big cultural shift for a peripheral country, in which people are used to doing business with their neighbours. By changing this paradigm of local orientation, however, we will profit. We only need to think a bit bigger."
ETIM: so much more than a practical step toward digitalisation
"Compared to the electrotechnical sector in central and northern Europe, e-commerce activities are low in our country. Observing mature businesses abroad convinced us that ETIM is the catalysing tool we need for different reasons. Of course, the adoption of a standardisation model alone would be a practical step toward digitalisation. But there is so much more to ETIM. Their highly collaborative community is instrumental to give individual company processes a much-needed push as well as helps the sector grow and move forward globally. For instance, by stimulating the direct involvement of multinational companies and solution providers ETIM International has created the momentum to expand to rapidly – even transcontinental – boosting its already growing importance in the various sectors it serves. In addition, the experience shared by countries with completely different realities is extremely valuable. Our ETIM counterparts all around the world have shown a collaborative spirit I have rarely encountered in my professional career. It's highly inspirational, to say the least", Rui adds.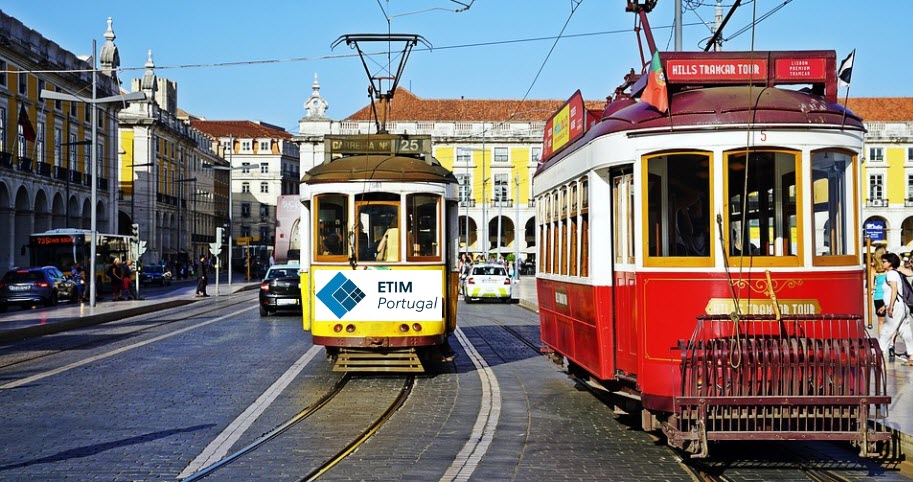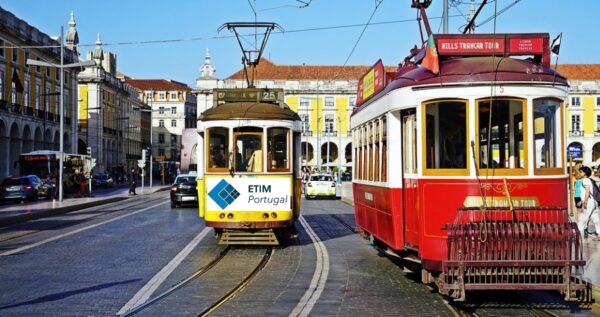 The importance of digitalisation: tapping into our MacGyver mindset
Being smart about change is everything, says Rui: "At AGEFE, we know transformations like these take time. We help our companies by not just telling, or even showing them what works. We have them test the waters before swimming first and provide shortcuts where we can. We simply tap into the typically Portuguese 'MacGyver' mindset to come up with the knowledge-based solutions we need not just to survive, but to thrive.
When we started, our members had limited knowledge of the ETIM model. We presented the project initially company by company, whilst identifying the right interlocutors for each company as well as benefits common to all companies to create a collaborative attitude. Improving the translation of the model with the participation of companies from different segments of our sector, promotion of the use of ETIM through the testimony of members who have already matured its adoption, identifying shortcuts and obstacles for new and potential users are all part of the process and pave the way to total adoption. And although the pandemic caused a shift in the priorities of the companies we serve, it also emphasised the need for change in the sector. ETIM truly entered the discourse of these companies over the past year and a half, with several of them implementing ways to take advantage of the benefits of ETIM in their processes and in their business."
Promotion and implementation – size vs. adaptability  
Although Rui regards his ETIM project as a marathon rather than a sprint race, he at the same time recognises possible quick wins, too: "Local branches of multinationals that are already invested in ETIM on an international scale can be relatively easily fast-tracked, since most of these companies can rely on their headquarters for centralized processes, resources and support. What's more, we are in close contact with the owners of ETIM processes at those companies. We offer to help them improve and even certify their BMEcat files to obtain the highest quality possible. As we approach these files as potentially profitable products for them, we show them ETIM is not just a vague concept or a mere structure, it is a very practical means to an end."
SME's: innate adaptability key to quick ROI
What about smaller and local companies? Rui: "We deliver the same message to SME's – which is most companies in Portugal. We found that their biggest obstacle is the misconception of lacking the capacity to transform because of their size: they are actually innately more adaptable, which is key to ensure a quick return on investment. So, we educate them through in-person meetings and workshops and show them how many new markets they will be able to tackle with a more standardised, more global view of their business. How ETIM can improve their e-commerce activities and yield refined statistical information, unveiling opportunities for product, market and sector growth. And how easy using ETIM actually is, thanks to existing and adaptable (ERP and other) software."
Ambition with a vision: creating an ETIM ecosystem
Rui shows a healthy ambition with regard to his project: "Since the strength of any standard lies in its widespread adoption, we project a steady and increasing pace of ETIM adoption in Portugal as we aim for a critical mass by the end of next year. To get there, we need to keep building from ETIM as a project community that surpasses differences between companies. Common goals and collaboration help extrapolate what works and what doesn't. By improving the process together, we bring and add value and importance and make the businesses of our members grow.
The most widespread dissemination by the market in addition to our AGEFE members is in the construction of an ecosystem that integrates IT solution providers who develop ETIM-based tools like PIM software. We will continue to follow the evolution of trends – namely the use of BIM as a basis for the preparation of projects and management in construction, always promoting the evolution of the electrotechnical sector, adding value and notoriety to it in our market, as well as in the international markets with an abundance of opportunities for Portuguese companies. As public investments are a big chunk of these opportunities, we need to draw attention to the quality aspect and influence how public investment opportunities are managed. And we need strong associations, not just of same-sector companies, but also different sectors combined, to gain political influence to make standardisation through ETIM a quality requirement, both locally and otherwise. We already see public authorities enforcing BIM in projects in other countries and with ETIM as one of the standards successfully used in BIM and BIM applying to all sectors, our potential leverage to grow faster and better is massive", Rui concludes.